Original Condé Replacement Pumps
Call for Pricing and Same Day Shipping!
(800) 367-0972
We manufacture all Condé Vacuum Equipment in the USA. When replacing your Conde Pump, it is helpful to locate the serial number of your pump so we can identify it for you.  The serial number of the pump is stamped on the "foot" of the pump where it is bolted down to the base as shown below.  The serial number will consist of five numbers and may have one or more letters after it.  The five numbers are all we need to identify your pump.  We will also need to know the rotation of your pump.  Rotation is determined by facing the drive end of the pump.  The pump will be set up to turn either clock wise (CW) or counter clockwise (CCW).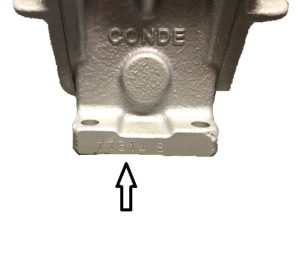 Conde Vapor Oil Replacement Pumps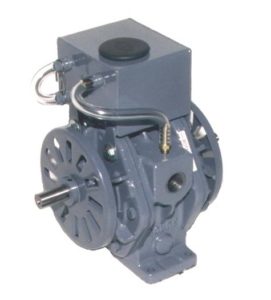 Model 2 Vapor Oil Pump
OL02CW91, OL02CC91,1/2″ Shaft, 1/2″ Ports, 7 CFM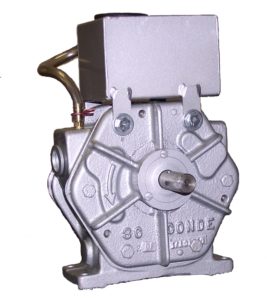 Model 3 Vapor Oil Pump
OL03CW91, OL03CC91, 3/4″ Shaft, 3/4″ Ports, 20 CFM
Model 6 Vapor Oil Pump
OL06CW91, OL06CCW91, 1″ Shaft, 1″ Ports, 38 CFM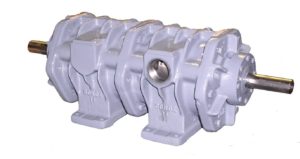 Model 12 Vapor Oil Pump
OL12CW91, OL12CC91, 1″ Shaft, 1-1/4″ Ports, 70 CFM
Conde Vapor Oil Pumps For Vacuum Trucks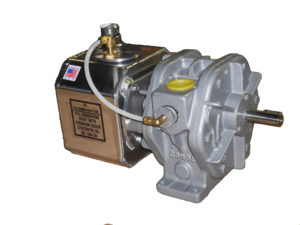 ProVac 3 Vacuum Only Pump
OL03PVCW91, OL03PVCC91, 3/4″ Shaft, 1″ Ports, 35 CFM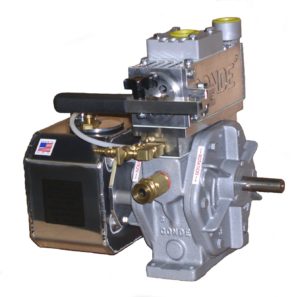 ProVac 3 Vacuum & Pressure Pump
HD03PVCC91, HD03PVCW91, 3/4″ Shaft, 1″ Ports, 35 CFM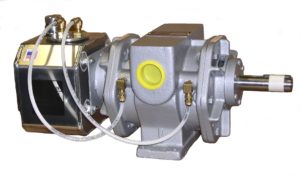 Super 6 Vacuum Only Pump
OL06SSCW91, OL06CC91, 1″ Shaft, 1-1/4″ Ports, 70 CFM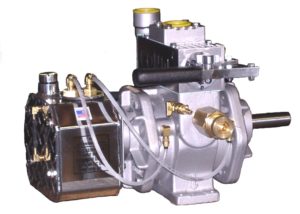 Super 6 Vacuum & Pressure Pump
HD06SSCW91, HD06SSCC91, 1″ Shaft, 1-1/4″ Ports, 70 CFM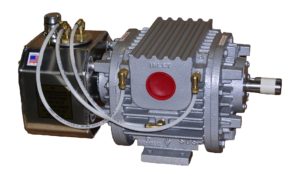 SDS 6 Vacuum Only Pump
OL06SDSCW91, OL06CC91, 1″ Shaft, 1-1/2″ Ports, 115 CFM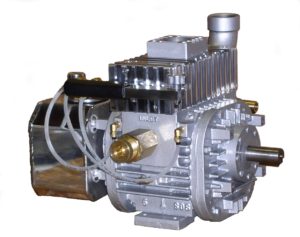 SDS 6 Vacuum & Pressure Pump
HD06SDSCW91, HD06SDSCC91, 1″ Shaft, 1-1/2″ Ports, 115 CFM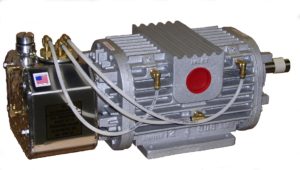 SDS 12 Vacuum Only Pump
OL12SDSCW91, OL12SDSCC91, 1-1/8″ Shaft, 1-1/2″ Ports, 180 CFM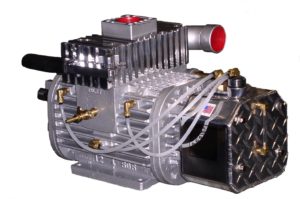 SDS12 Vacuum & Pressure Pump
HD12SDSCW91, HD12SDSCC91, 1-1/8″ Shaft, 1-1/2″ Ports, 180 CFM

Ultra Vacuum Only Pump
OL12ULTCW91, OL12ULTCC91, 1-1/8″ Shaft, 1-1/2″ Ports, 230 CFM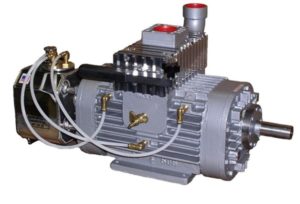 Ultra Vacuum & Pressure Pump
HD12ULTCW91/HD12ULTCC91, 1-1/8″ Shaft, 1-1/2″ Ports, 230 CFM